How The Innovation Team Behind Nike, McDonalds, and HBO Looks At TikTok
An interview with R/GA about TikTok.
Welcome to theforyoupage.com, the #1 TikTok newsletter to help you grow and monetize your TikTok audience. Forward me to a friend. 
Subscribe | Share | Contact: matt@theforyoupage.com

This week I sat down with Spencer Ayala, a Senior Strategist at R/GA, to discuss his thoughts on TikTok.
R/GA is an innovation consultancy with offices in Austin, Los Angeles, San Francisco, Chicago, Portland, London, Berlin, Bucharest, Sao Paulo, Buenos Aires, Santiago, Singapore, Shanghai, Melbourne and Tokyo (to name a few). With over 2,000 employees, and clients including Nike, Banana Republic, Capital One, Airbnb, ESPN, Equinox, Google, HBO, LEGO, MasterCard, McDonalds, and more, they are the PERFECT people for us to get some unique TikTok insights from.
Like always, I hope you find value in this newsletter, and if you do, be sure to share it with your friends and colleagues!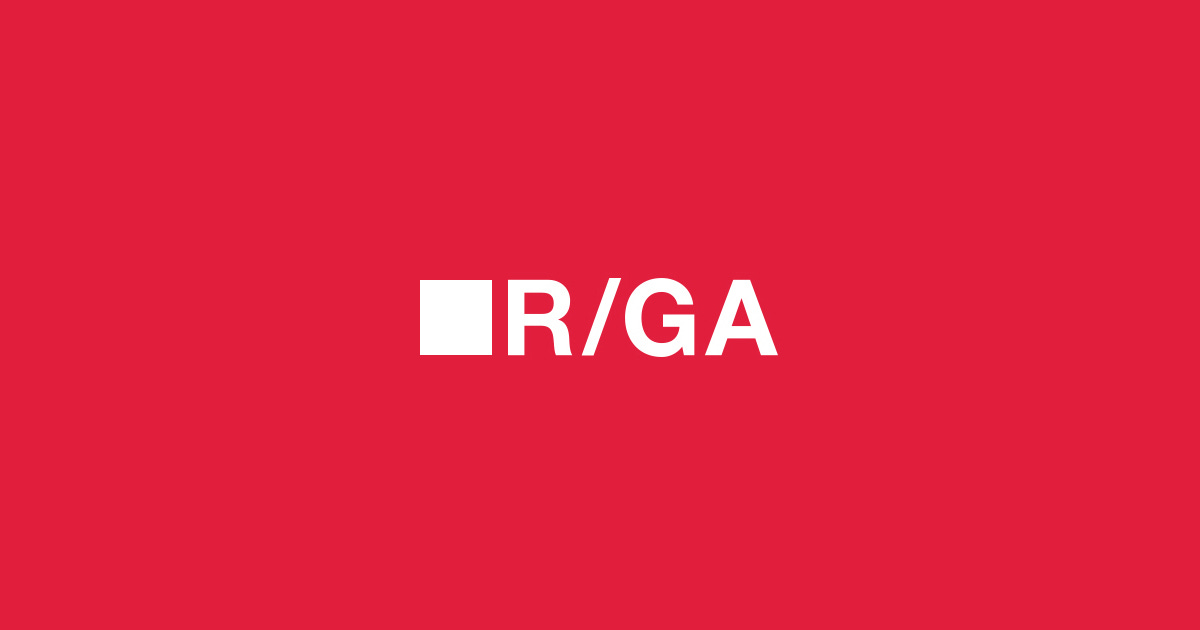 Interview with Spencer Ayala, Senior Strategist at R/GA
What is R/GA?
R/GA is an company focused on creating transformation at speed for our clients. We have a global presence in 17 countries with over 2,000 employees. For us, it's about helping clients stay on the cutting edge of technology and culture.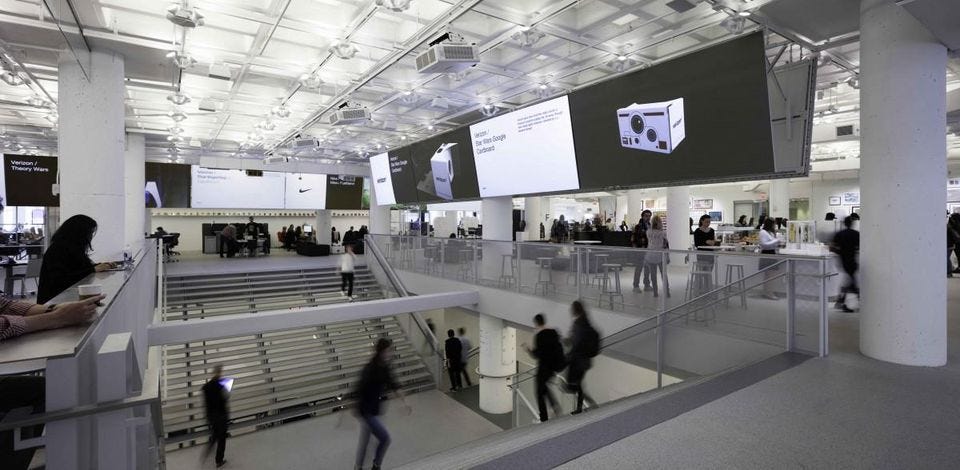 When did you start working on TikTok?
As a strategist, it's my job to ensure our clients have a firm grasp of culture. I'm always looking to understand the latest trends, and ensure that we're looking into the platforms that are emerging, and whether they end up hitting the masses or not. I started looking into TikTok in early 2019 as it started to show up in publications under the constant headlines like "The new app that kids are flocking to." Honestly, I kind of just fell in love with the platform, as the expectations were far lower than any other platform, and the trends moved so fast. Every time you open the app, something is new.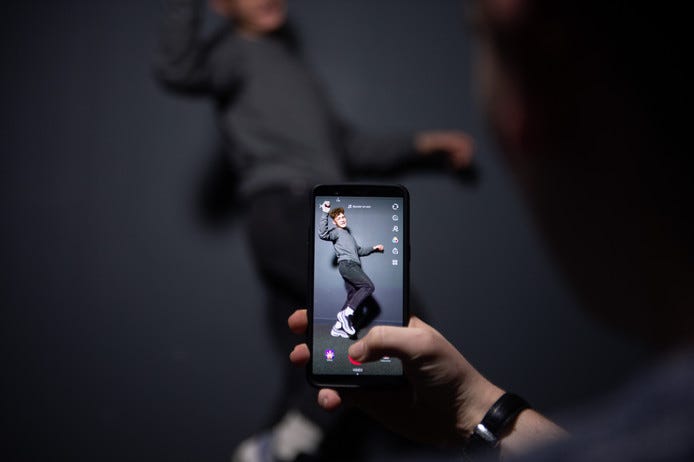 How do you think about TikTok? What kind of channel is it for you?
For me, TikTok is about pure entertainment. Every other platform claims to be a place to connect, or a place to share with friends. TikTok is all entertainment, all the time. It's a chance for people and brands to flex their creative muscles and play. A lot of people view the content as super cringe, but that's part of its charm.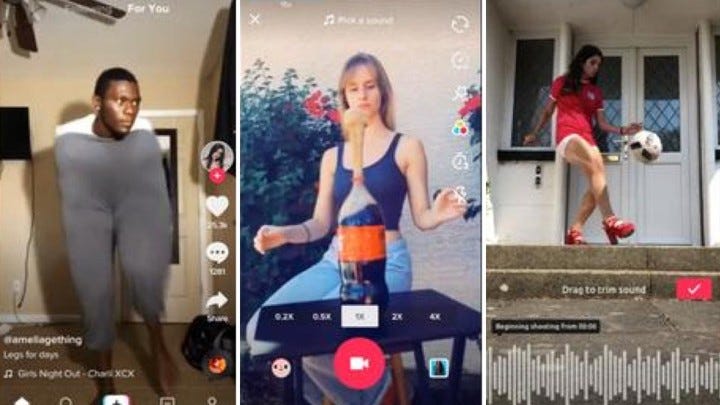 What kind of content did you start creating in the beginning and how has that changed over time?
I honestly have only made videos of my dog in my house. Whenever I notice a new trend happening, I give it a shot and see how complicated it is as I make a point to try to copy some of the effects and trends.
When was the first time you went viral on TikTok? Did it come as a surprise?
It would be my dream to have a little TikTok clout. But alas, I haven't gotten there yet.
What advice do you have for creators and brands trying to grow an audience on TikTok?
Be willing to play. I think brands and experienced creators aren't working well on TikTok to this point because everything is too polished. They're try-hards and that's the opposite of TikTok. You have to be willing to be a little cringe, and a little vulnerable to win.

Secondly, I think that brands need to have a clear understanding of the audience they're going for. Everyone assumes TikTok has to be some kind of sound and dance move, but in reality, there's a ton of different content floating around that has varying levels of popularity. Looking into your audience, and the way they ingest content is huge in understanding the nuance of how you should show up.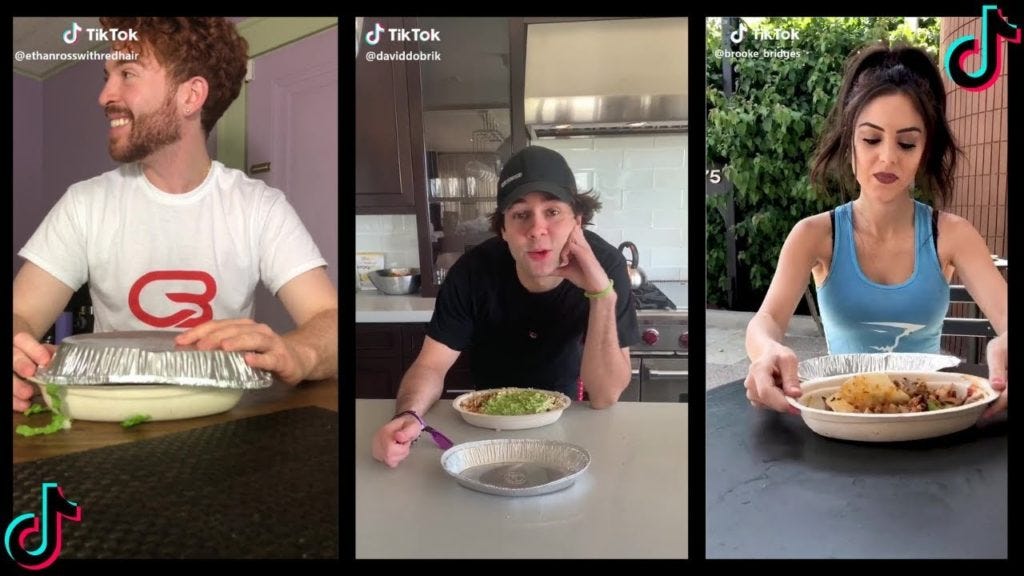 What are you trying to figure out on TikTok right now?
Currently, I'm just trying to play with the algorithm. Everyone has their own micro world with the content they view, so I'm trying to experience as many different worlds as I can. Sometimes it's digging into teen culture, other times it's food, other times I'm trying to see what's being posted internationally. It's such a great platform because everyone has their own experience and it isn't yet affected by this perfectionism mentality like Instagram. 
Have you thought of working with TikTok influencers or running TikTok ads? How do you feel and think about these options?
I think TikTok influencers are so, so talented, and I don't think the ad industry as a whole gives influencers enough credit. They have figured out how to gain popularity on these platforms and amass dedicated followings that brands could only dream of. It works best when brands give influencers control over the branded content, and let them run with it, once it feels too staged, it never works.

I would encourage clients to make their own content at this point. The ad capabilities aren't quite there in terms of providing a ton of value to brands, and you have a far greater opportunity of raising your brand value through creating content that people on TikTok want to see.
What TikTok creators do you like watching?
I'm very big on Brittany Broski (AKA Kombucha Girl) – I think they're very talented and has potential to scale to other platforms. @Jake.PNW is also great, they're from Oregon and talks about nature, which is a completely different spin on the platform. @morgandrinkscoffee is great as well, they have a great take on their brand.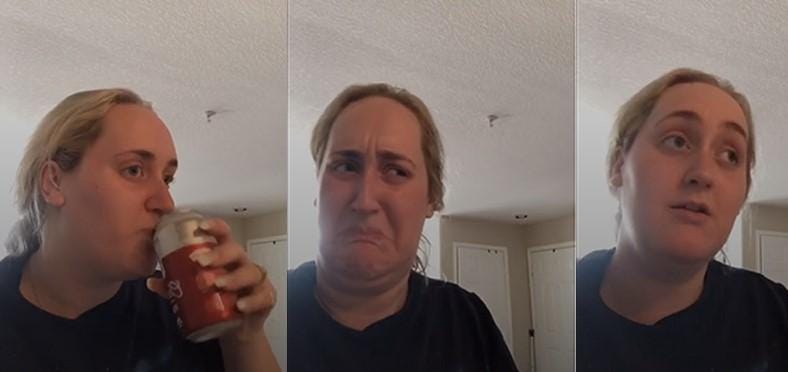 What questions should we ask other TikTok creators and brands when we interview them?
I think it's huge to figure out the differences between how brands and creators view success. Again, I think brands have a lot to learn from creators and I bet that brand success metrics are different from most creators. 

I would also push brands to think about how they view platforms. Often times I think they focus too much on metrics, and not enough on audience perception and awareness. I hear brands are hesitant to jump on TikTok because they can't measure the ROI, However, I think the opportunity to be a creator that speaks to their audience in a meaningful way has the most ROI, and only a few brands have tapped that yet. 
What TikTok creator do you nominate for our next theforyoupage interview?
I think Jake.PNW would be rad. He doesn't use the traditional sounds. I think he has found a nice audience that follows him, and he has a different POV than what all of the trades/agencies are taking with TikTok. 
What's one piece of advice you have for how I can make my TikTok account and content better? (@mattcatbat) Be as harsh as you want!
I love that you're entering into the drawing/animation space. Early on it is hard to find that niche, but that seems to be really working for you. I would find creative ways to put your own spin on it. How can you make animation more fun? Additionally, I would move quicker. Part of the platform that works well is quick jumps that get you into the TikTok before you really realize what's happening. The longer you take, the more opportunity for people to keep swiping.
---
Thank you for reading this issue of theforyoupage!
I hope you learned something from this interview! I do my best to bring you the highest quality TikTok information and insights. If you have any questions or suggestions, I would love to hear from you!