How TikTok Is Used By One Of The Largest Publications On The Web
An interview with Mashable's TikTok team.
Welcome to theforyoupage, the #1 TikTok newsletter to help you grow and monetize your TikTok audience. Forward me to a friend. 
Subscribe | Share | Contact: matt@theforyoupage.com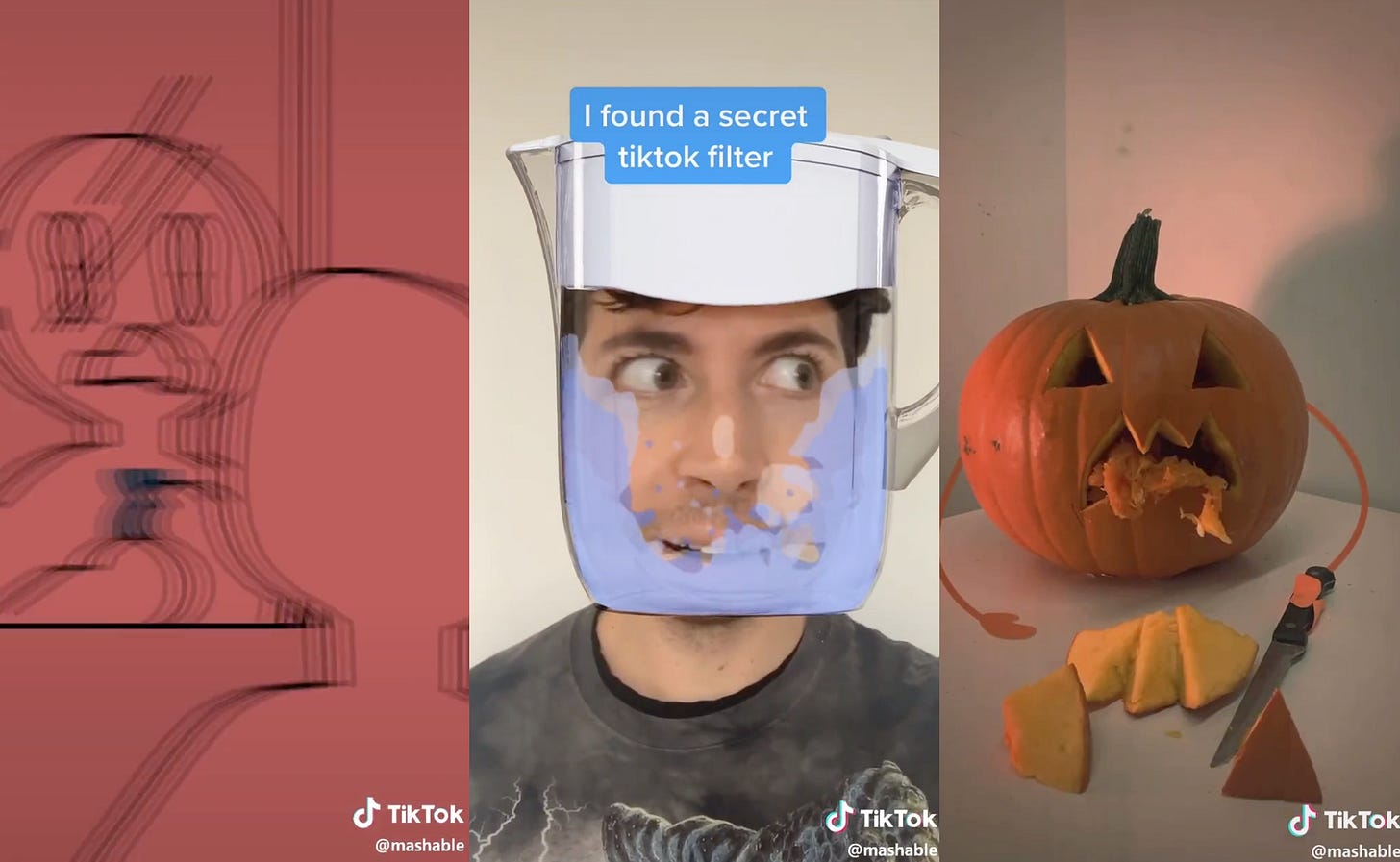 In previous updates we've spoken to viral individuals and fast growing ecommerce companies, but today will be the first time we are sitting down to chat with a publication.
Mashable is one of the highest trafficked publications on the internet, and with over 9,800,000 followers on Twitter, 850,000 on Instagram, and 7,400,000 fans on Facebook, they are definitely experts at growing quickly on social media platforms.
I had the privilege of getting to know their TikTok team, Lauren Hernandez (Deputy Editor, Social Media & Growth) and Malik Yusuf (Senior Motion Designer). I hope this interview will help you in your own TikTok content journey.
p.s. I will be sharing more interviews on a regular basis from now on! I already have four just waiting to be shared. Lots of great TikTok content coming!
p.p.s. My account @mattcatbat just passed 430k followers! I will be sharing a new update soon on my recent growth strategies.
p.p.p.s. I recently spoke at a TikTok event in LA with some other awesome TikTok creators! Thank you to everyone who came out, it was great meeting you!
---

Interview with Malik and Lauren from
@Mashable
What is Mashable?
Mashable is a publishing brand that's obsessed with tech, entertainment, and digital culture. We dive deep into topics that people are passionate about, from big tech to binge watching. And we publish everywhere: the web, Snapchat, Instagram, Twitter, Facebook, YouTube and now, obviously, TikTok. 
When did you first start posting videos on TikTok? What convinced you to start using TikTok?
We launched on TikTok in mid-July. We'd been wanting to get on the platform for awhile; publishers should go where audiences are, and TikTok has a massive audience. Plus, TikTok was something that we found ourselves engaging with in our own lives. It's fun, and we like to have fun here.

TikTok's audience skews a little younger, too, and we realized they might not even be familiar with Mashable (we've been around since 2005 — we're older than the iPhone). So we saw this as an exciting opportunity to introduce ourselves to a totally new audience in a super-creative way.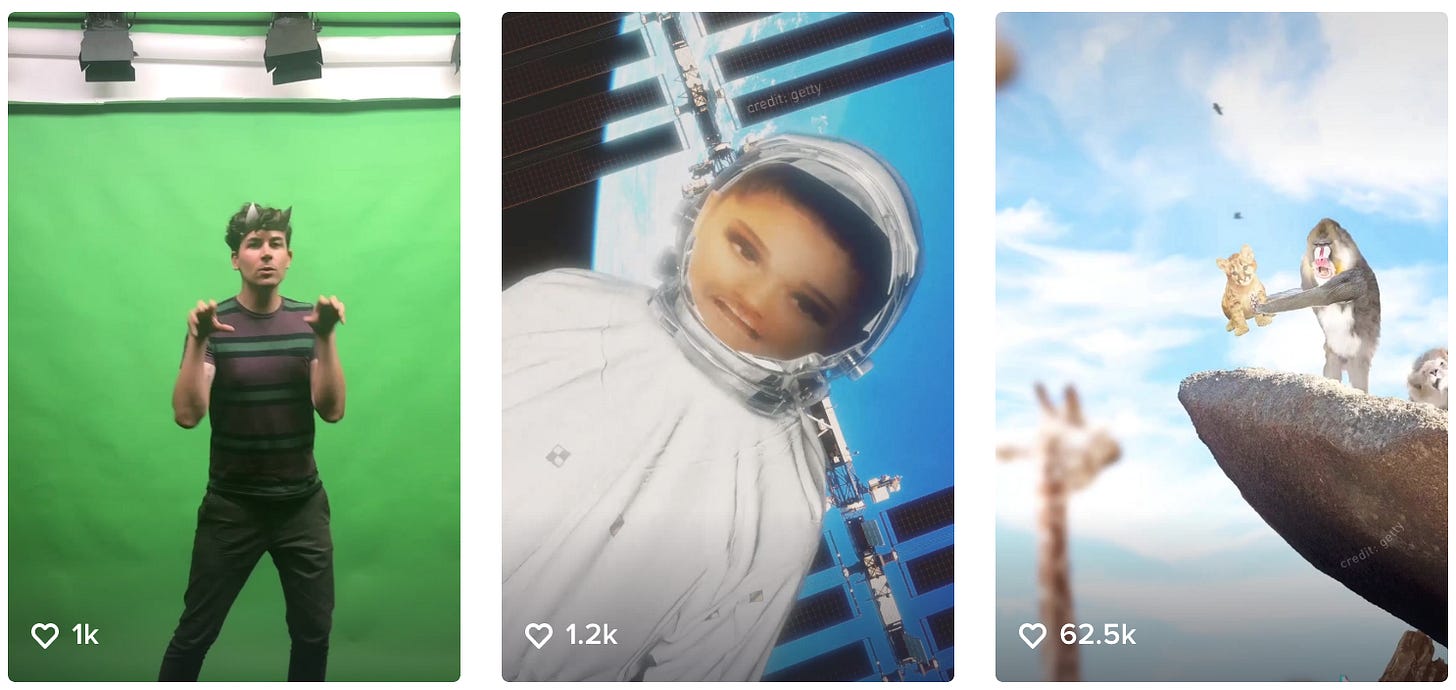 How do you think about TikTok? What kind of channel is it for you?
There's sort of a wonderfully absurdist energy to TikTok, so we've decided to really lean into the more offbeat aspects of the Mashable brand. I'd argue that what we're doing is pretty different than what you see most other publishers doing (more animated content, no fixed templates or house style, lots of different mediums) and that's contributed to Mashable's rapid growth.

TikTok is our experimental playroom of infinite weirdness. There's nothing rote or routine about any of it, and we only post content when we've made something that we really want to share. We don't approach TikTok with a sense of obligation. We're publishing to TikTok because we like it.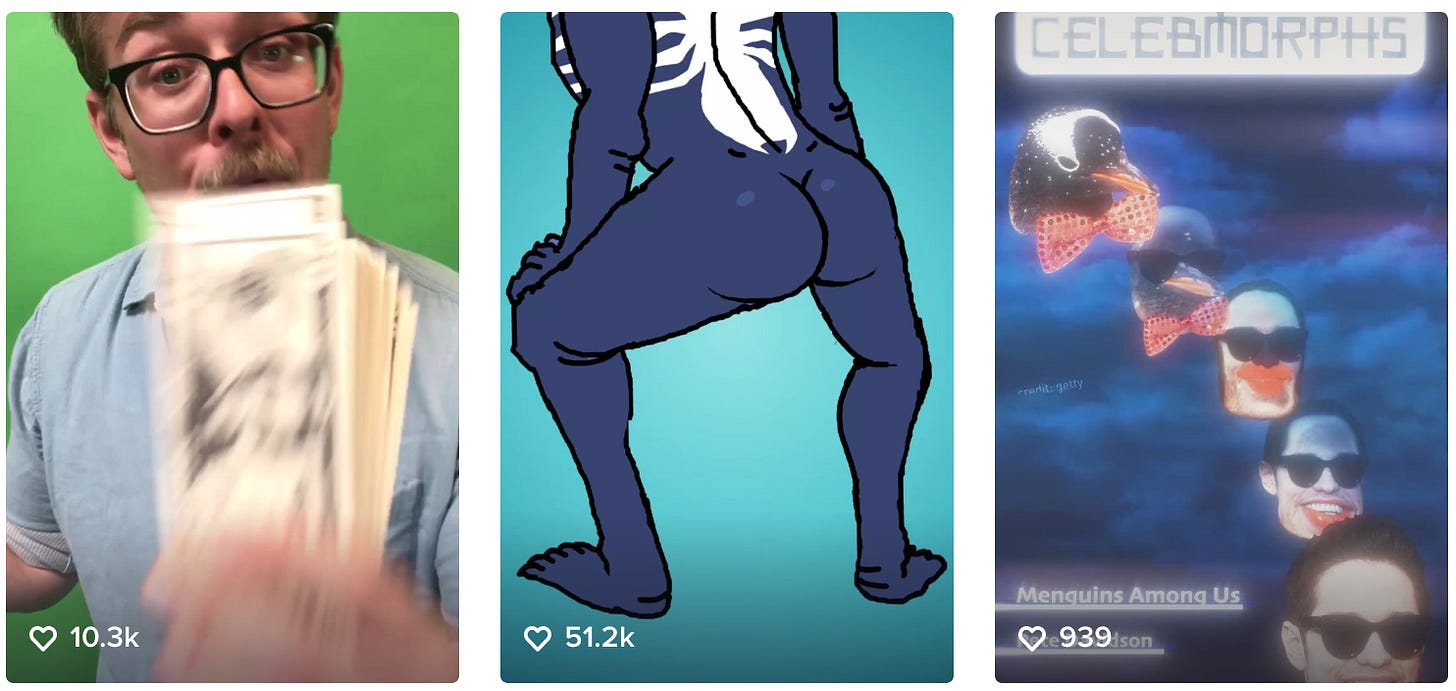 What kind of content did you start creating in the beginning and how has that changed over time?
A big publisher can't just roll up to TikTok without putting at least a little thought into how to start. Like, what could we do that uniquely plays to Mashable's creative strengths but also taps into a trending topic? At the time, the internet was freaking out about the

Lion King remake. So a Lion King parody video seemed as good a place to start as any, and that's what we did.

Since then, we've really just experimented. We've found that embracing TikTok's "anything goes" chaos — basically throwing stuff at the wall and seeing what sticks — has helped us to test a wide range of stuff and better determine what kind of content performs best. As of right now, weird, funny, and lo-fi content seems to really stick.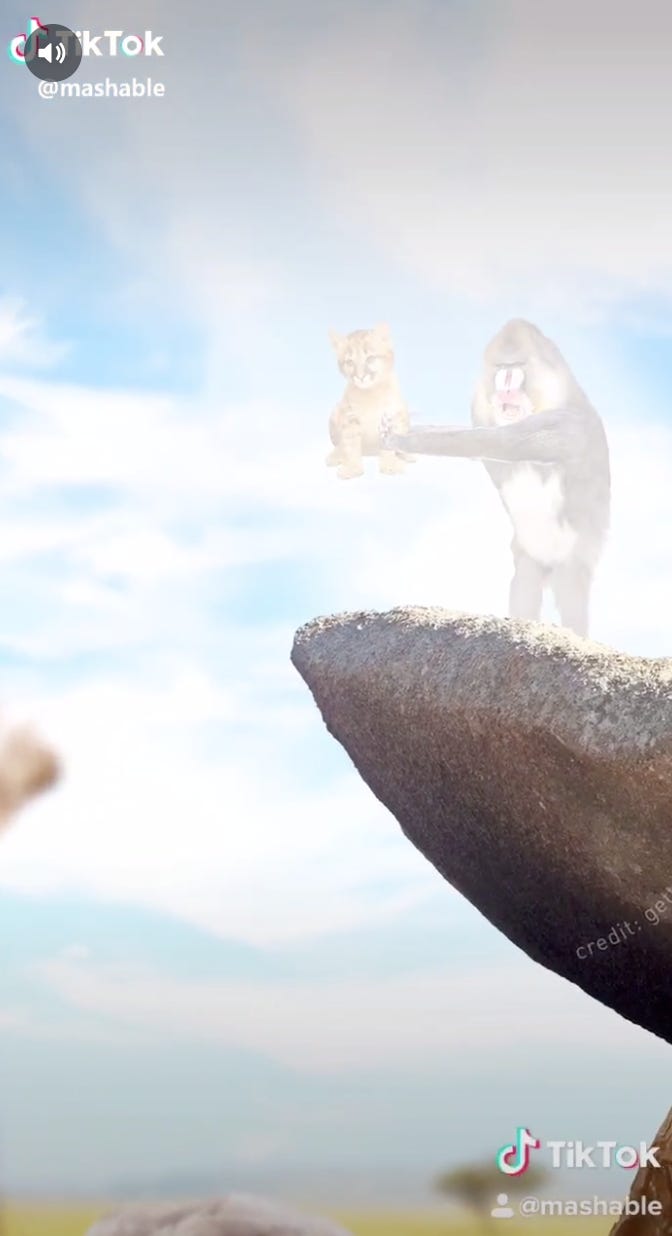 When was the first time you went viral on TikTok? Did it come as a surprise?
It depends how you define viral! Our second and third TikToks broke 300K views in the first few days. We were so new to the platform and didn't know what to expect, but seeing such a huge response early on made us even more excited to keep creating. 

Our first TikTok to break 1M was our Waluigi video; it's now at 2.8M views. That was a surprise to some people here because not everyone totally understood what it was about, but clearly a lot of other people did! I guess that's the beauty of TikTok.
What advice do you have for creators and brands trying to grow an audience on TikTok?
Don't be afraid to experiment, there's nothing really to lose. If you think your concept is too weird or ridiculous, try it anyway. It'll probably work.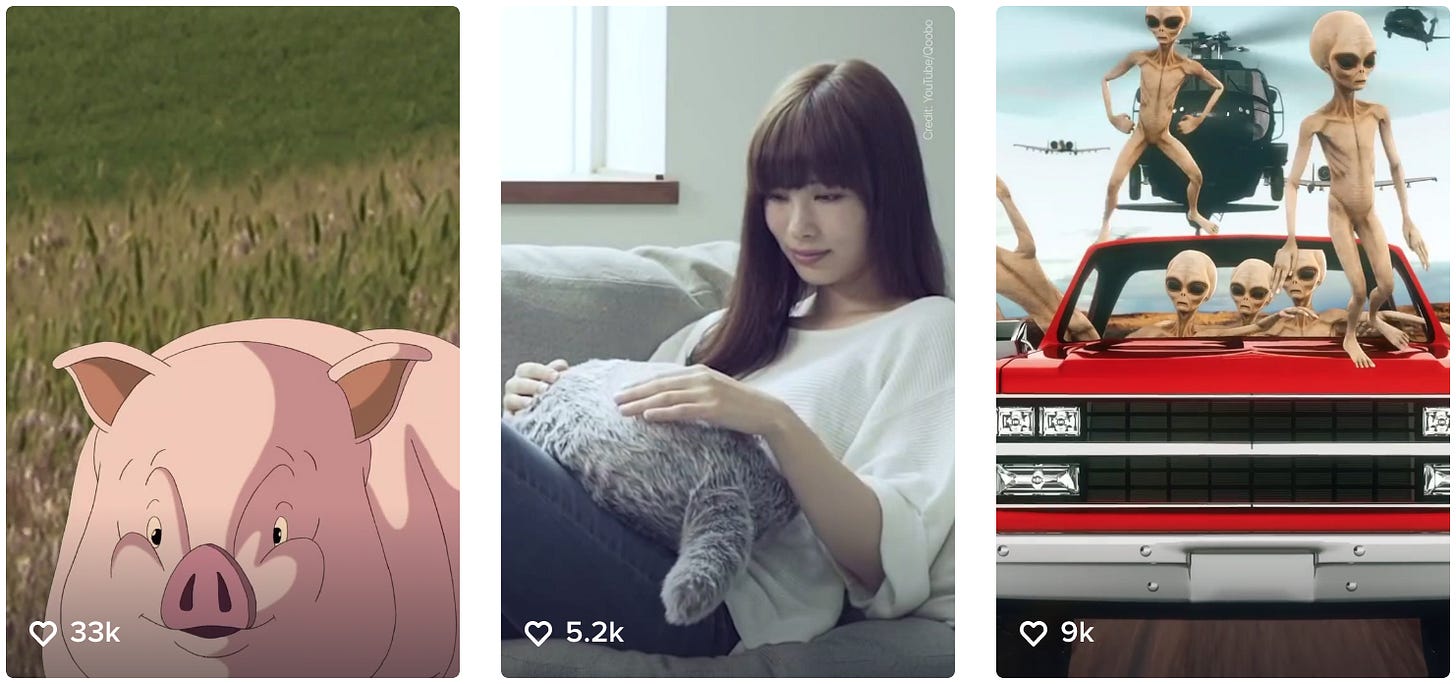 What are you trying to figure out on TikTok right now?
We're hoping to experiment with more interactive content. For example, there are a ton of TikTok creators — such as yourself, Matt! — who do simple, interactive tricks that are engaging and fun. If we personally enjoy that kind of TikTok experience, chances are that our audience will, too. But what would it look like on Mashable? That's what we're in the process of figuring out.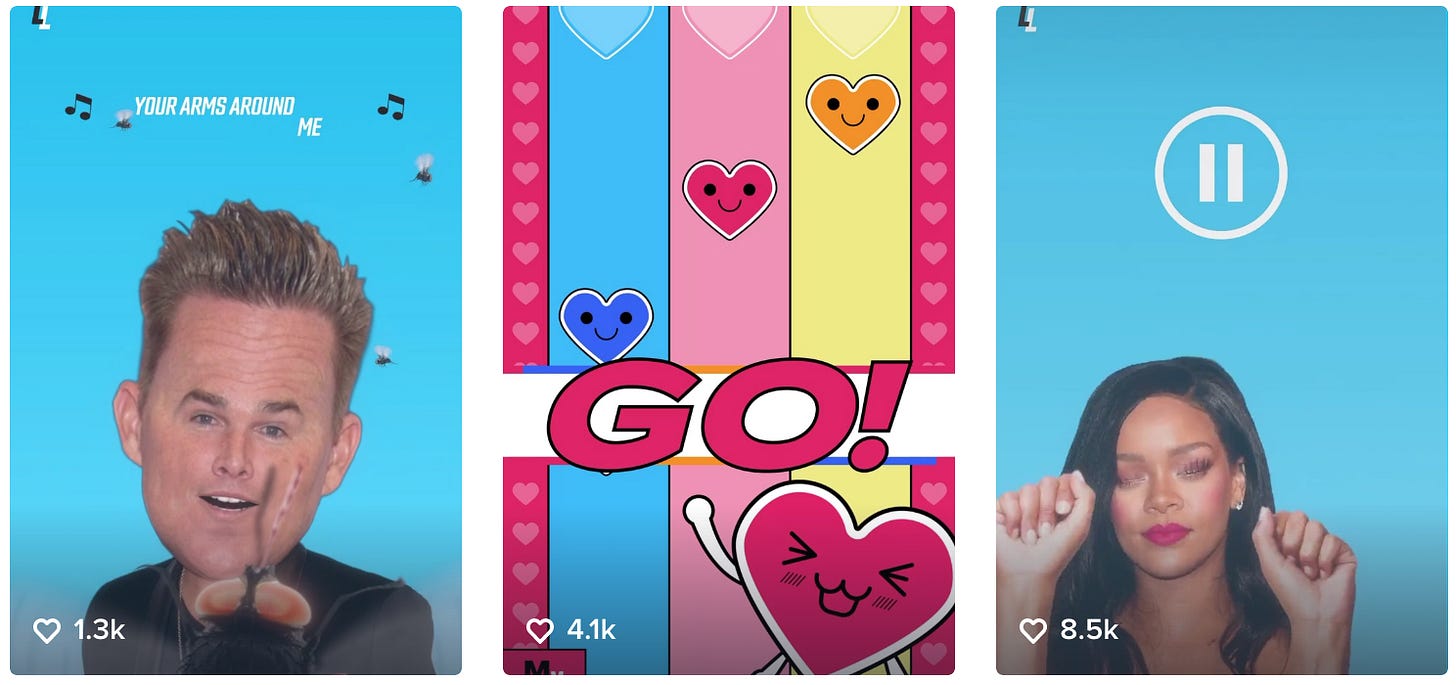 What does TikTok need to be able to do in order for it to be a valuable channel for Mashable? How do you measure success? 
TikTok is already valuable for Mashable; it's a huge audience and a great place for us to build our brand. 

We measure success both objectively and subjectively, quantitatively and qualitatively. Objective, quantitative measurements are right there on the screen: views, shares, likes, follows. And we're always going to want to keep learning more about our audience, and the deeper the data goes, the more we can grow by delivering engaging stuff.

Subjectively, we're measuring ourselves by the quality of the content — we want our work to be enjoyable and compelling and fun. Fortunately, there's a good correlation between quantitative and qualitative success. At Mashable, we really believe that strong, compelling content will rise to the top on any platform. Tik Tok has proven to be no exception.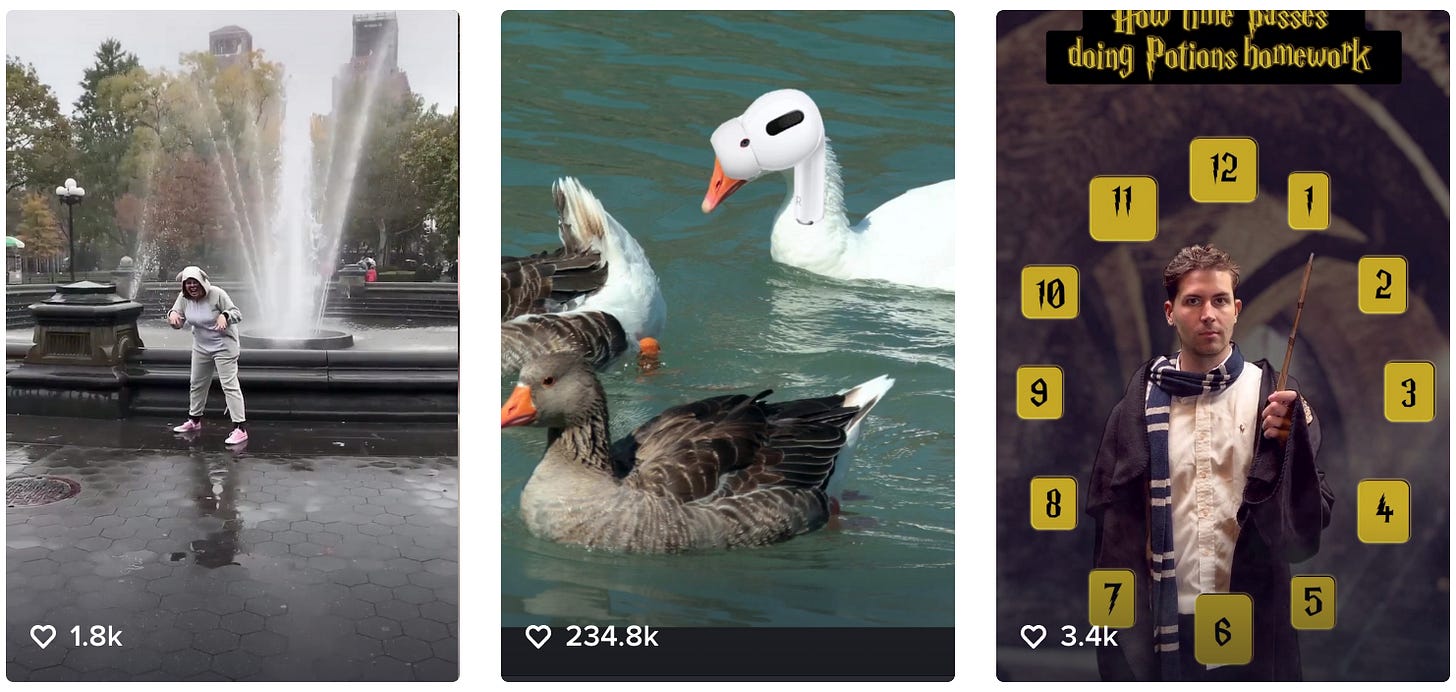 What TikTok creators do you like watching?
We're big fans of @brendanxa (or, rather, his buddy Jerry the 🦆). Vice has also been getting up to some bizarre stuff, which we also really like. They've taken a dramatically different approach than most publishers — they might be even more weird than Mashable.
What questions should we ask other TikTok creators and brands when we interview them? 
How long did it take them to start seeing success? How much time do they spend on their average video?
What TikTok creator do you nominate for our next theforyoupage interview? 
We'd love to hear more from the team over at The Daily Show. We want to know about their process, and how their approach to comedy writing is different on TikTok. 
What's one piece of advice you have for how I can make my TikTok account and content better? (@mattcatbat) Be as harsh as you want! 
You're doing an awesome job already, but the only thing we'd suggest is to add a bit more color! The wood backdrop that's featured is a bit drab. Changing it to, say, a bright orange would liven things up a bit and help your videos to stand out more.
---
Thank you for reading this issue of theforyoupage!
I hope you learned something from this interview! I do my best to bring you the highest quality TikTok information and insights. If you have any questions or suggestions, I would love to hear from you!